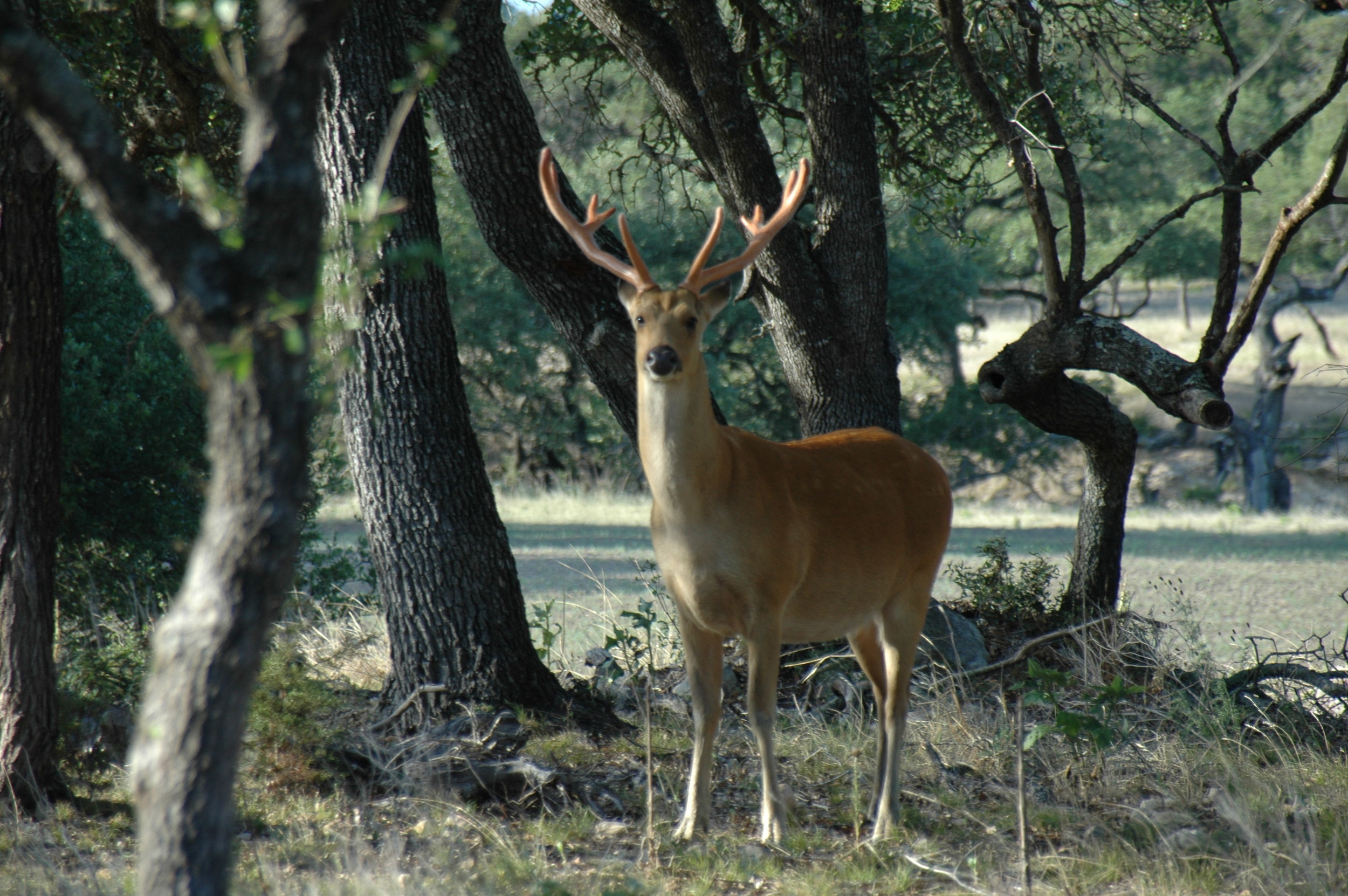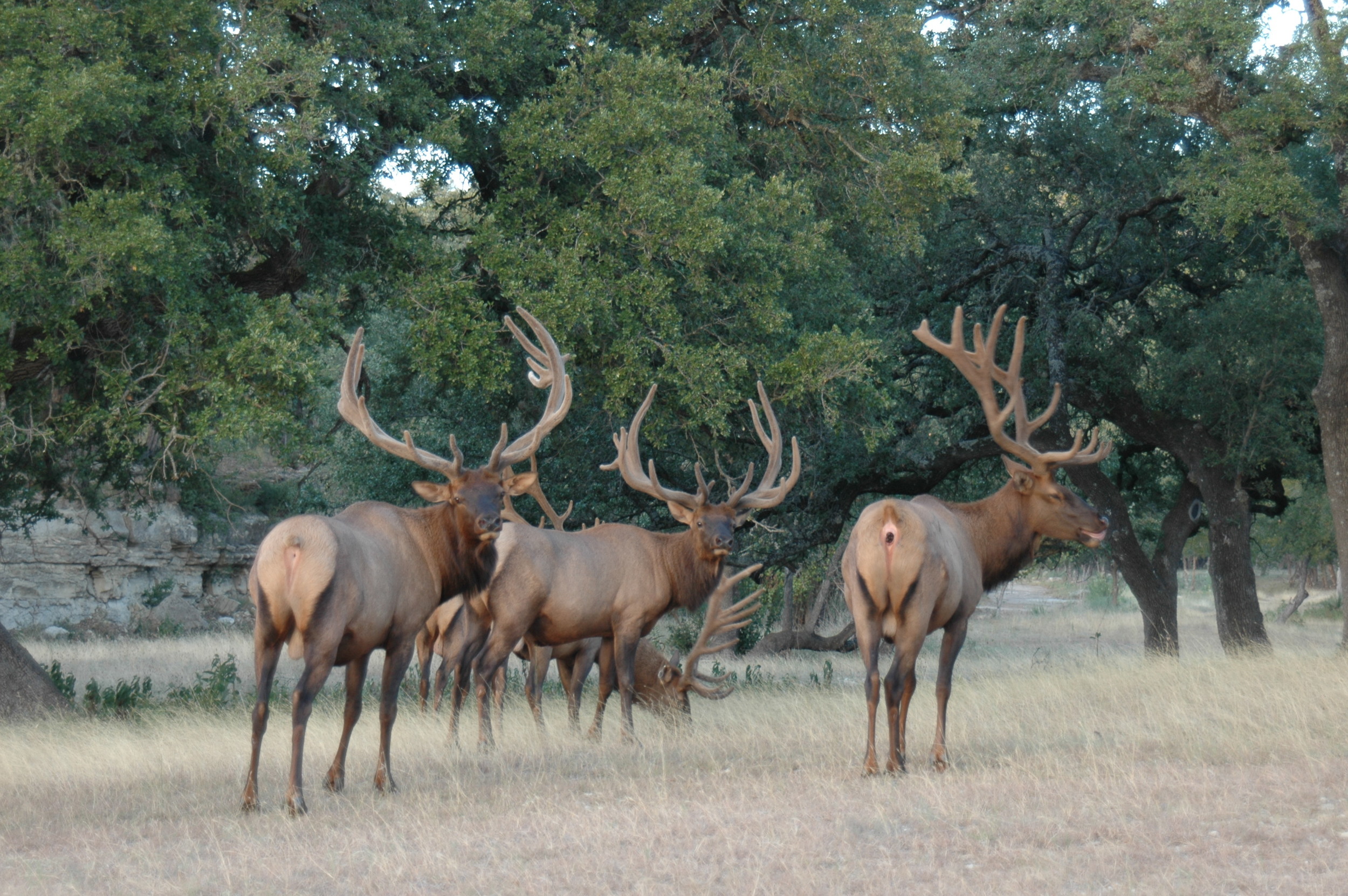 Axis Deer
The Axis Deer, or Chital, is a native of India and has been introduced to the Texas Hill Country. The spotted male animal sheds its horns each year on its birthday.
Axis doe in the field
The population of exotic game at Clear Rock Ranch continues to grow, and we actively manage it for the best genetics.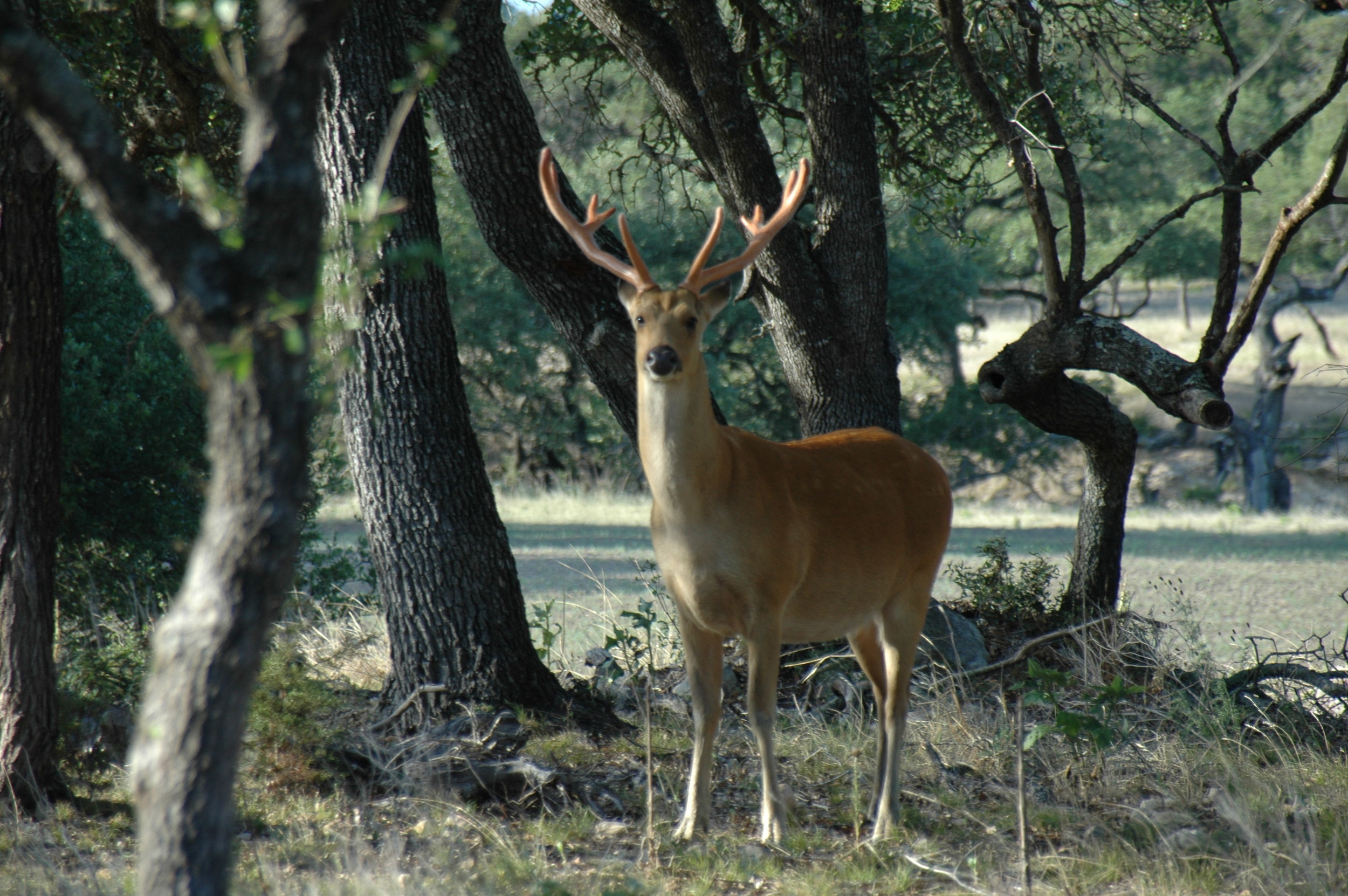 Barasingha
A native of India, the Barasingha is listed as a threatened species. We are lucky enough to have a growing herd on the ranch, currently numbering 10 animals. These animals cannot be harvested.
Blackbuck Antelope
Another native of India, the blackbuck was introduced to Texas many years ago. It is one of the fastest land animals, reaching speeds of almost 50 mph.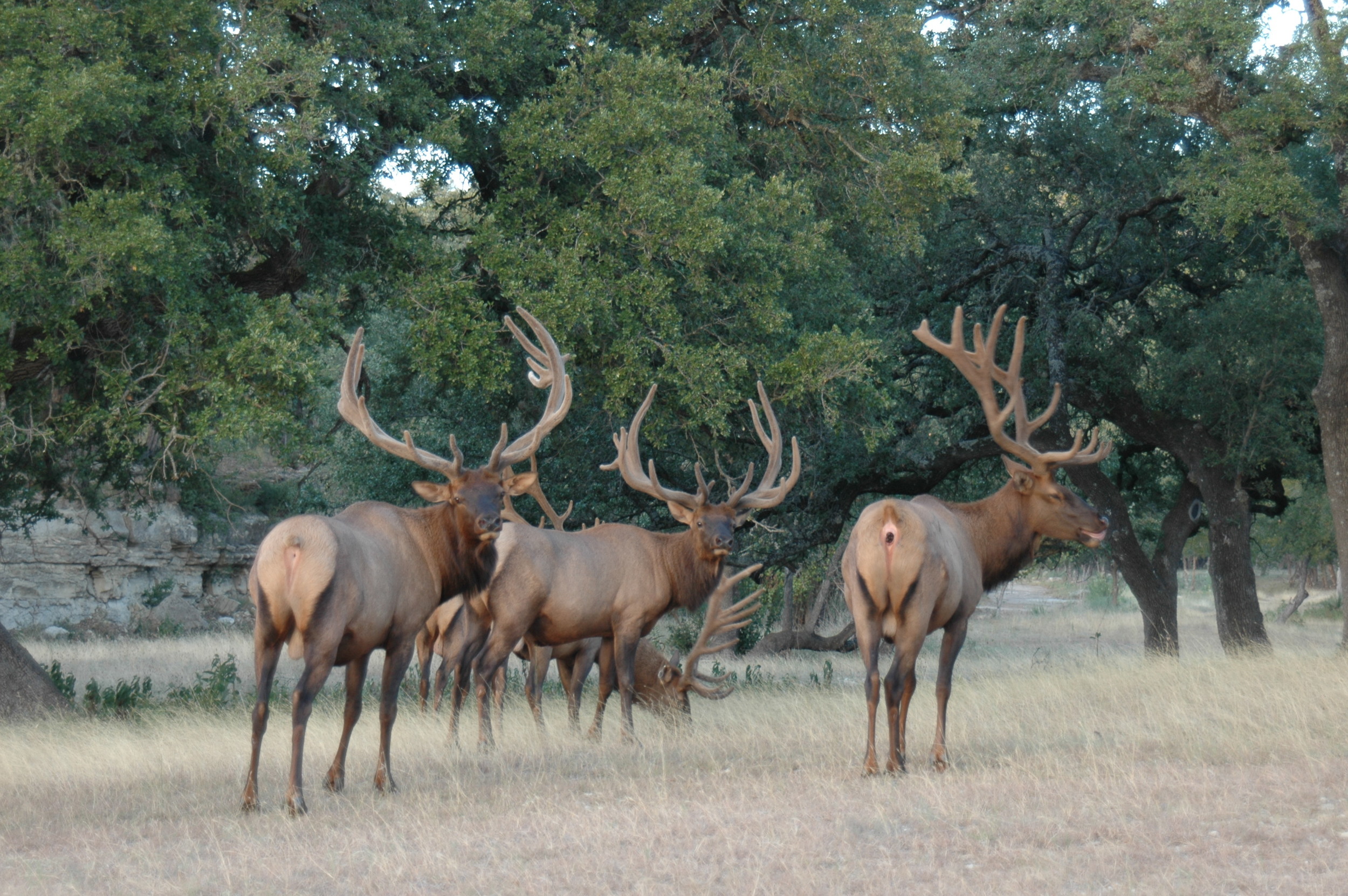 Elk
Native to North America, the Elk has been introduced to Texas and there is a large population at Clear Rock Ranch, including a line of rare white-bodied elk which are protected.
White Elk
Clear Rock Ranch has a population of elk that are white! We have a white bull elk that has been on the property for many years, and now three white offspring. This rare bloodline is protected on the ranch, and we currently do not hunt the white elk.
Fallow Deer
This Eurasian species was introduced to Texas years ago, and there is a healthy population at Clear Rock Ranch with a wide variety of coat colors.
Wild Turkeys
After being hunted to the brink of extinction in the early 20th century, the Wild Turkey has rebounded and is a great success story for conservation efforts. Large flocks of the Rio Grande sub-species call Clear Rock Ranch home.
Whitetail Deer
The Whitetail is native to the United States, and there is a healthy and growing population on the Ranch that is actively managed for herd improvement. Outside genetics have been introduced to the Ranch and has significantly improved horn development. Stay tuned for even larger trophy bucks.
Zebra
Iconic animals of Africa, the Zebra has been introduced to Texas and there are two living at Clear Rock Ranch. They seem somewhat confused by the Zeedonks.
Zeedonks
Arguably the most unusual animal on the ranch, the Zeedonk is a hybrid between a Zebra and a Donkey and a favorite among visiting guests.
Feral Hogs
Like most ranches throughout Texas, we have feral hogs on the property which are very destructive to the soil and fences. These are an invasive species and are always under "open season" as far as we are concerned.