Clear Rock Ranch is a high-fenced hunting ranch in the Texas Hill Country. The 1086-acre property is located off Highway 290 in Henly, Texas, between the towns of Dripping Springs and Johnson City, within a one-hour drive of Austin and San Antonio. The ranch is a balance of remote relaxation and easy access to the Hill Country's culture, restaurants and events.
The landscape has been actively managed to curb the overgrowth of invasive cedar trees, resulting in live oak groves, grasslands and perennial streams. The Ranch supports an abundance of wildlife, including Whitetail deer, Elk, Axis deer, Fallow deer, Barasingha, and Blackbuck antelope. The property is high-fenced and actively managed to develop the highest quality wildlife population, and offers guided hunts for trophy deer, elk, and exotic game.
The Ranch is open for hunting parties of up to 12 people, please contact us to learn more.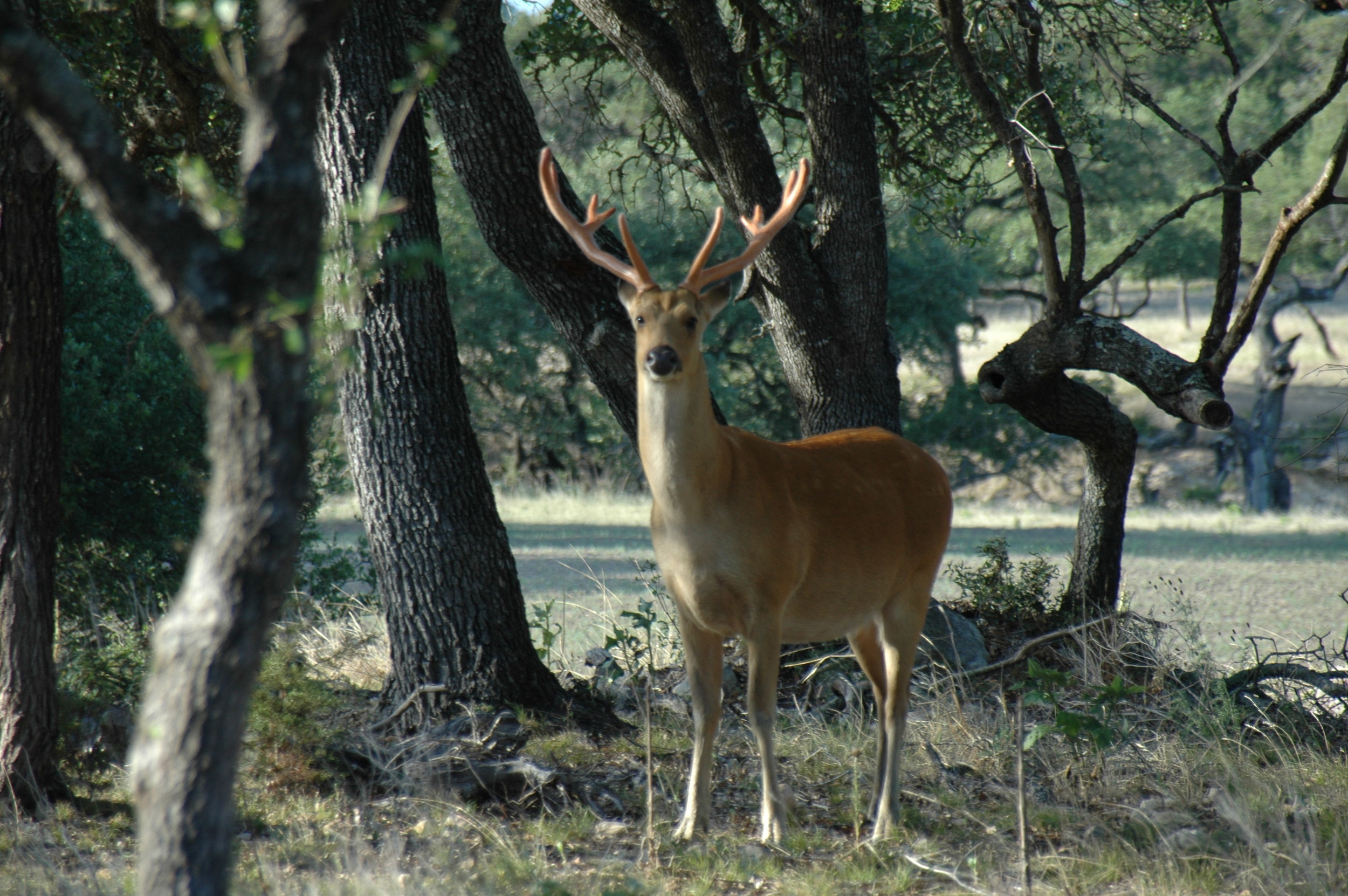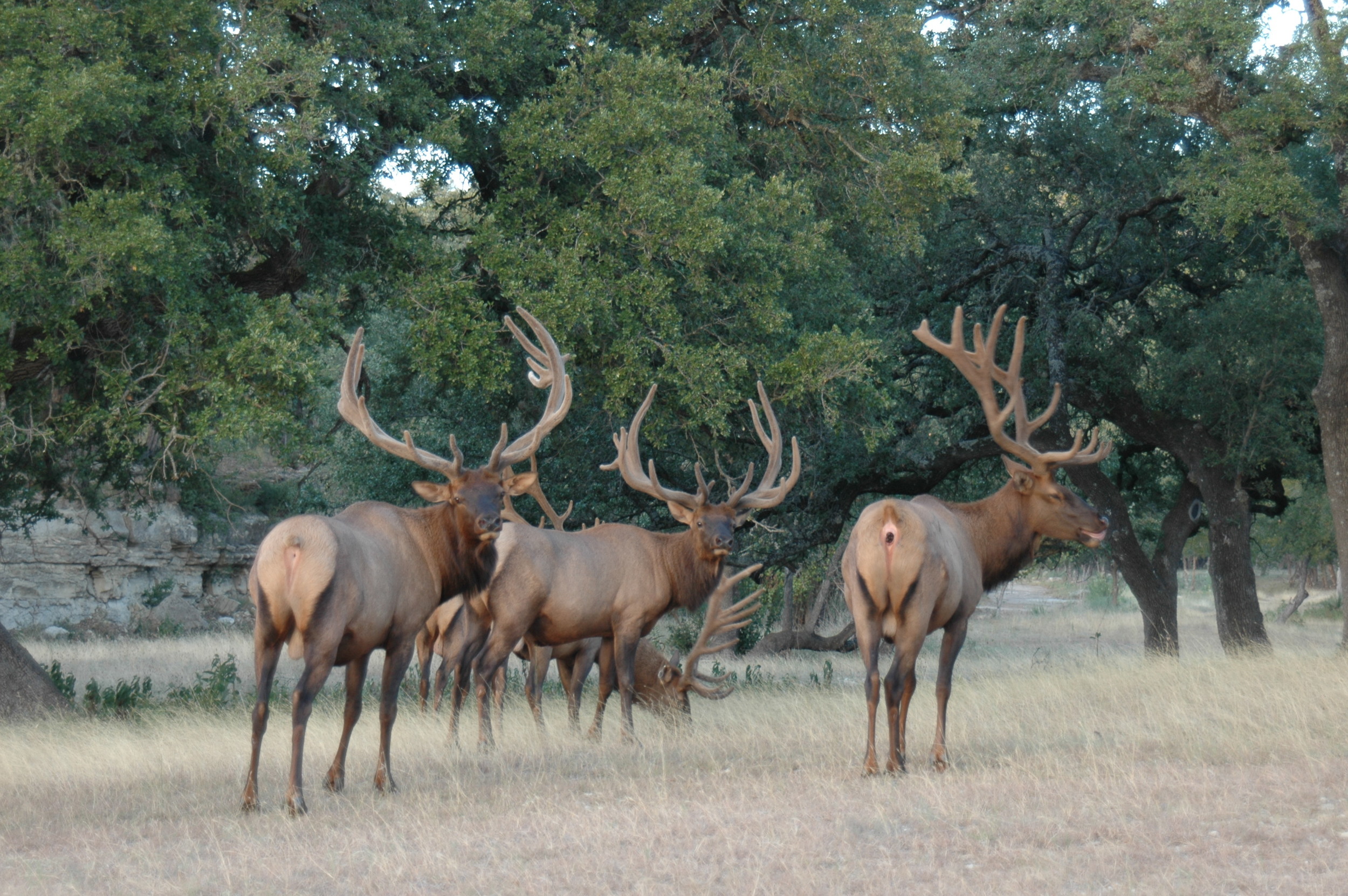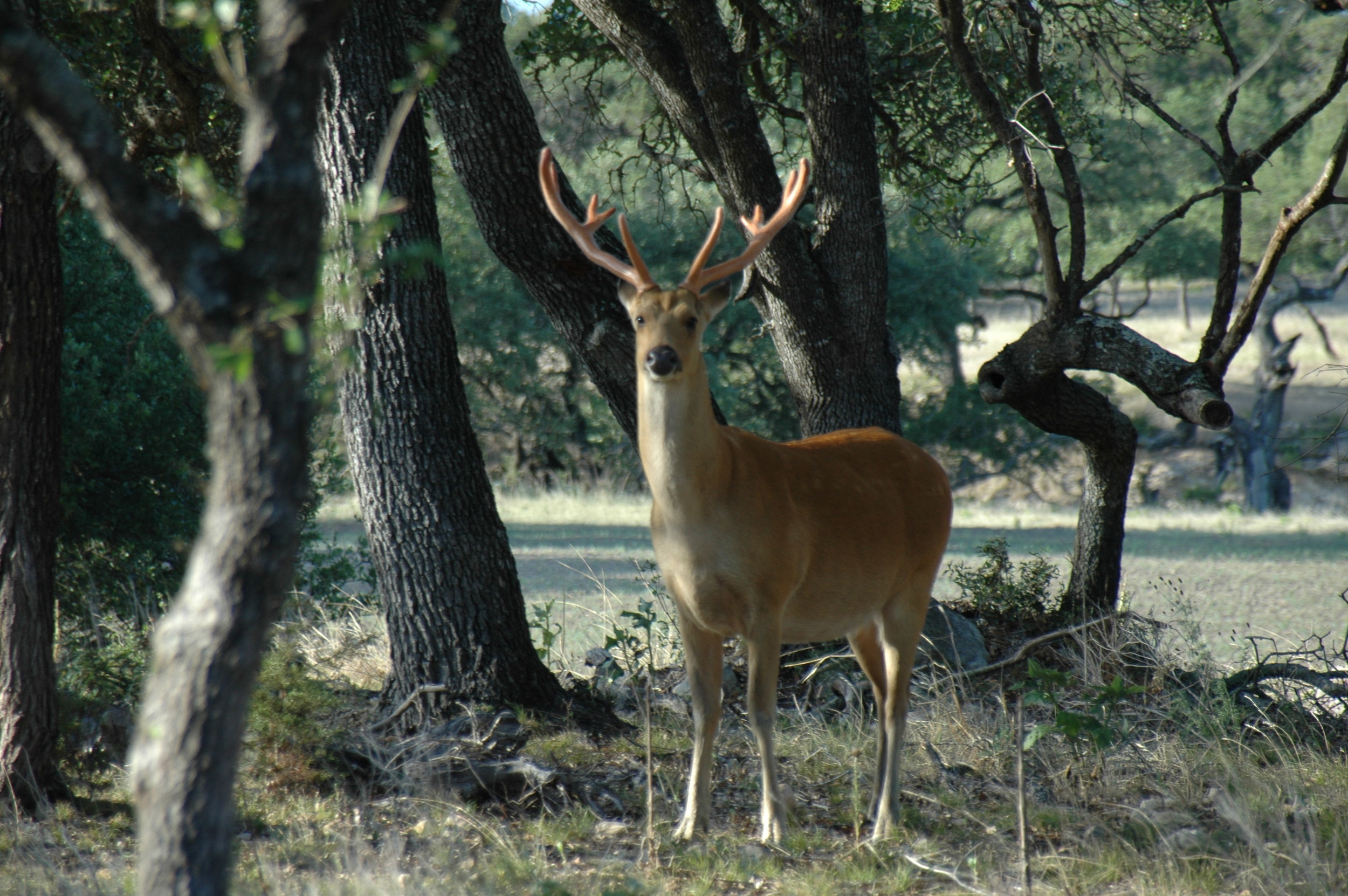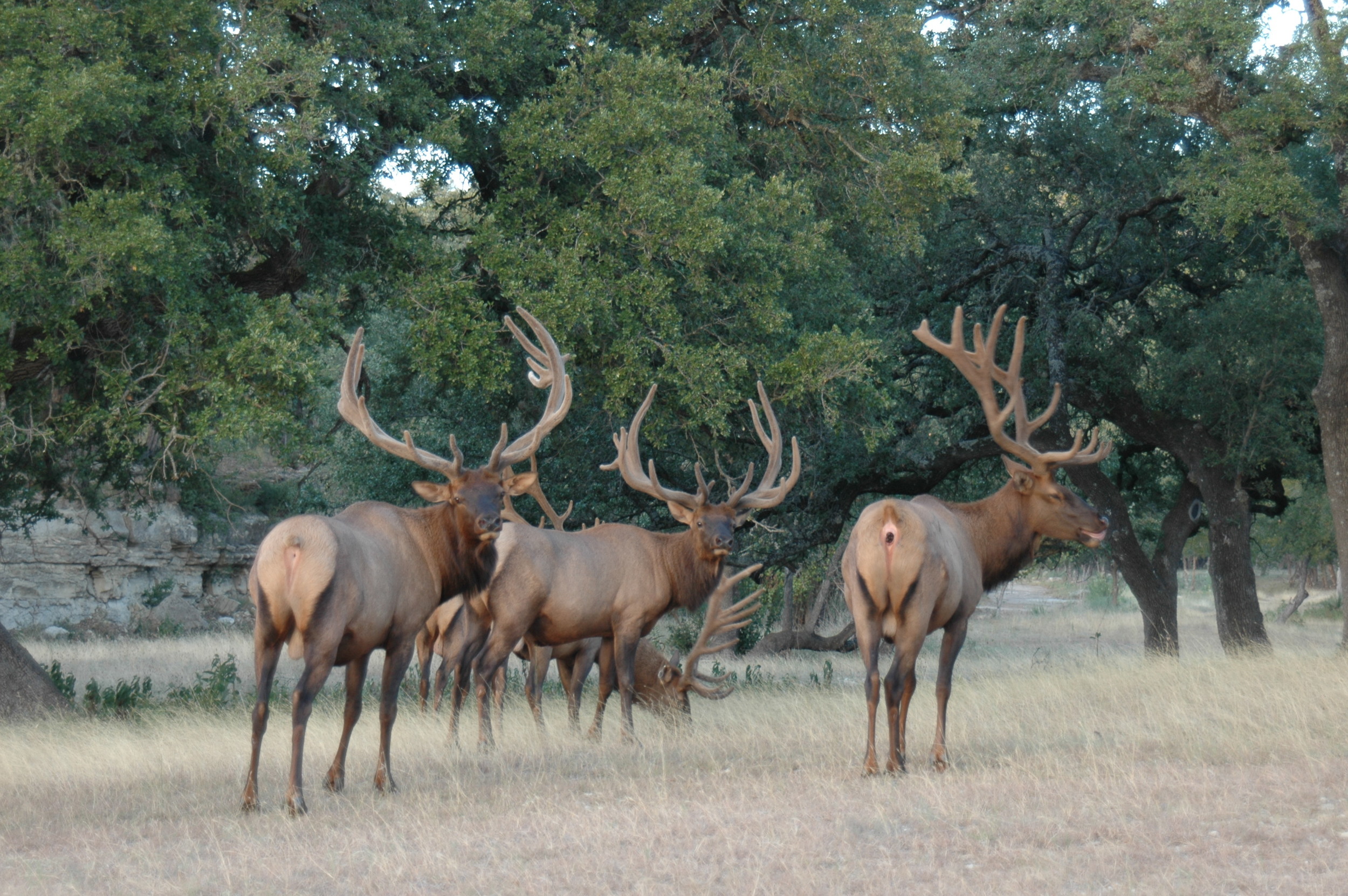 Many of the fantastic photos throughout this website are used courtesy of Willie Sedqwick.