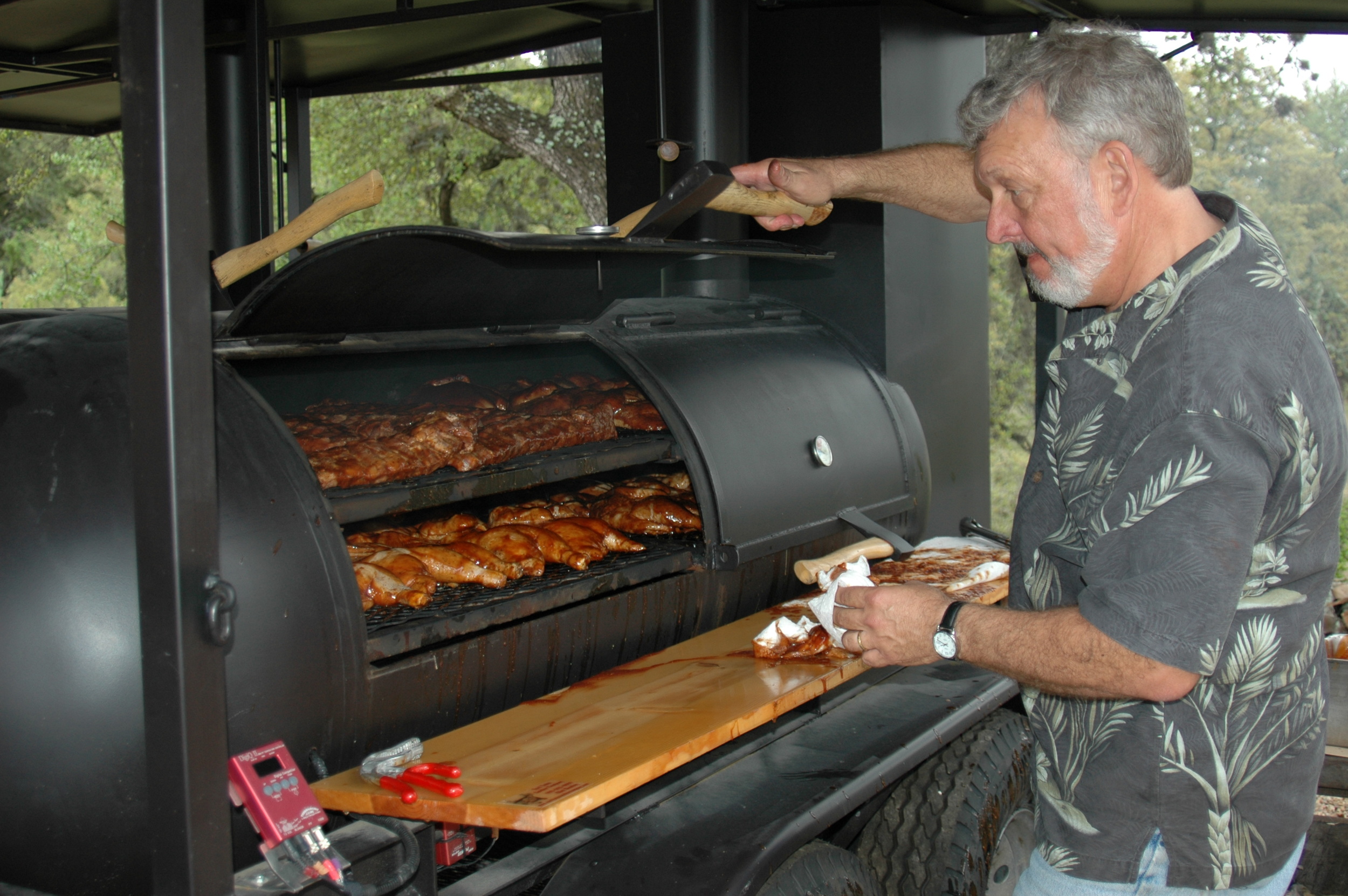 Ruba BBQ
RUBA BBQ is the official barbecue team of Clear Rock Ranch. With its foundation in the secret Clem family barbecue sauce passed down from Earl Clem, RUBA BBQ has been expanded in recent years with the acquisition of a custom cooker from Tyler, Texas capable of cooking for over 100 people
Ruba Cup BBQ Shootout
The annual RUBA Cup BBQ Shootout is held every March, with the top BBQ teams from around the Hill Country invited to compete.
Ruba Cup Shootout - Lonestar Barbecue Association
Video from the 2012 Ruba Cup Shootout
The Ruba Rig
Custom Built in Tyler, Texas, the hometown of Earl and David Clem.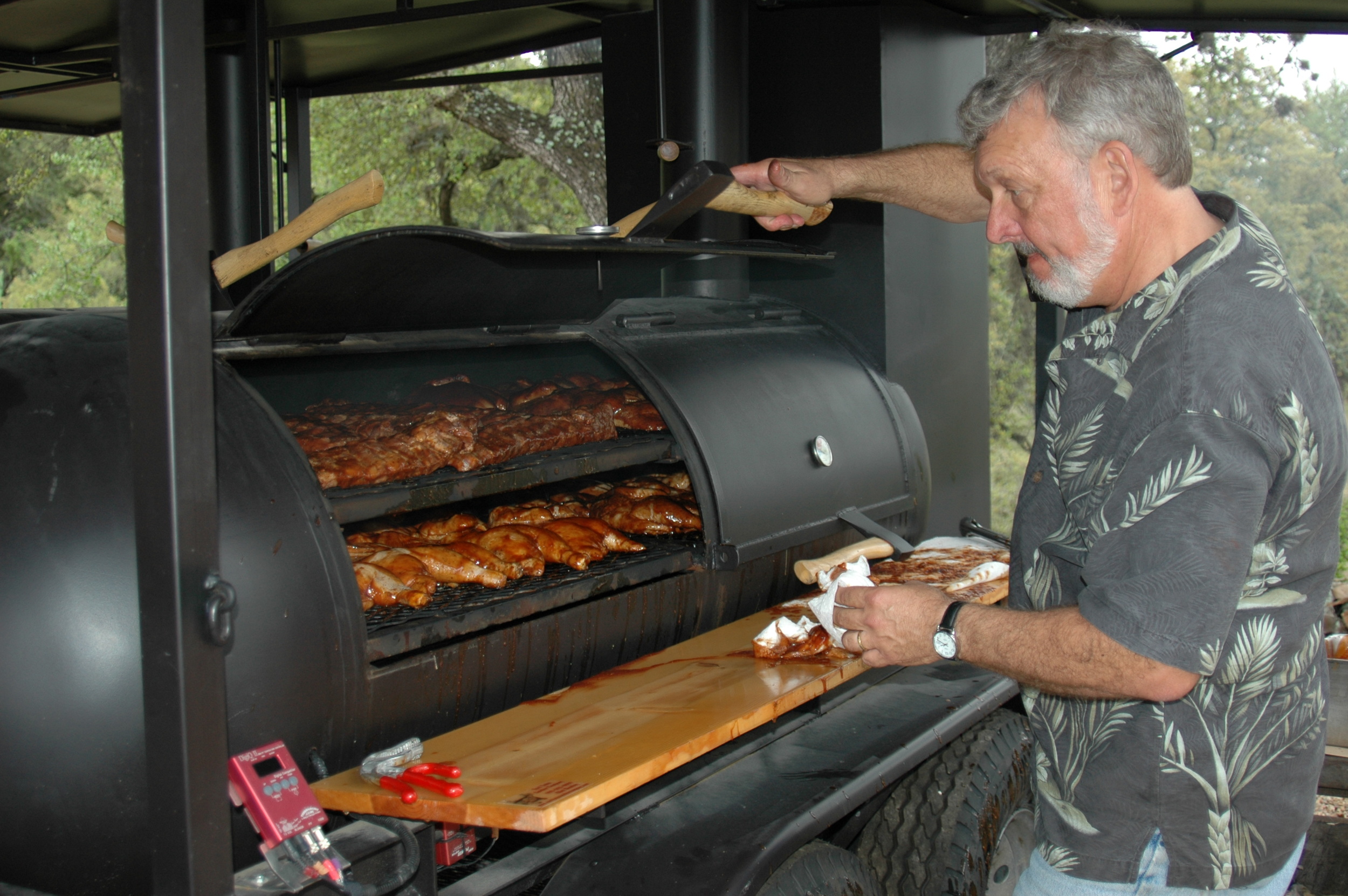 Capable of Cooking for Hundreds
David Clem mans the Ruba Rig smoker full of chicken
The CRR Corral
4-time Ruba Cup winners WETSU BBQ set-up shop in the Clear Rock Ranch Corral
Custom Bullshit Made Here
David Clem and members of the WETSU BBQ Team exchange stories during the 2013 Ruba Cup
Team RUBA
Chet Clem, Jim Fessler, Kathy Clem & David Clem at the 2013 Ruba Cup
Preparing for the feast!
Chet & David Clem cut brisket and chicken after a long day of cooking!
"Competition Chicken"
Chet Clem and Jim Fessler display half-chickens that didn't quite make the cut as "competition chicken," but were tasty nonetheless!
The Ruba Cup
David Clem awards the 2014 Ruba Cup to Harvey Gebhard of "Smoke 'um and Stroke 'Um BBQ"